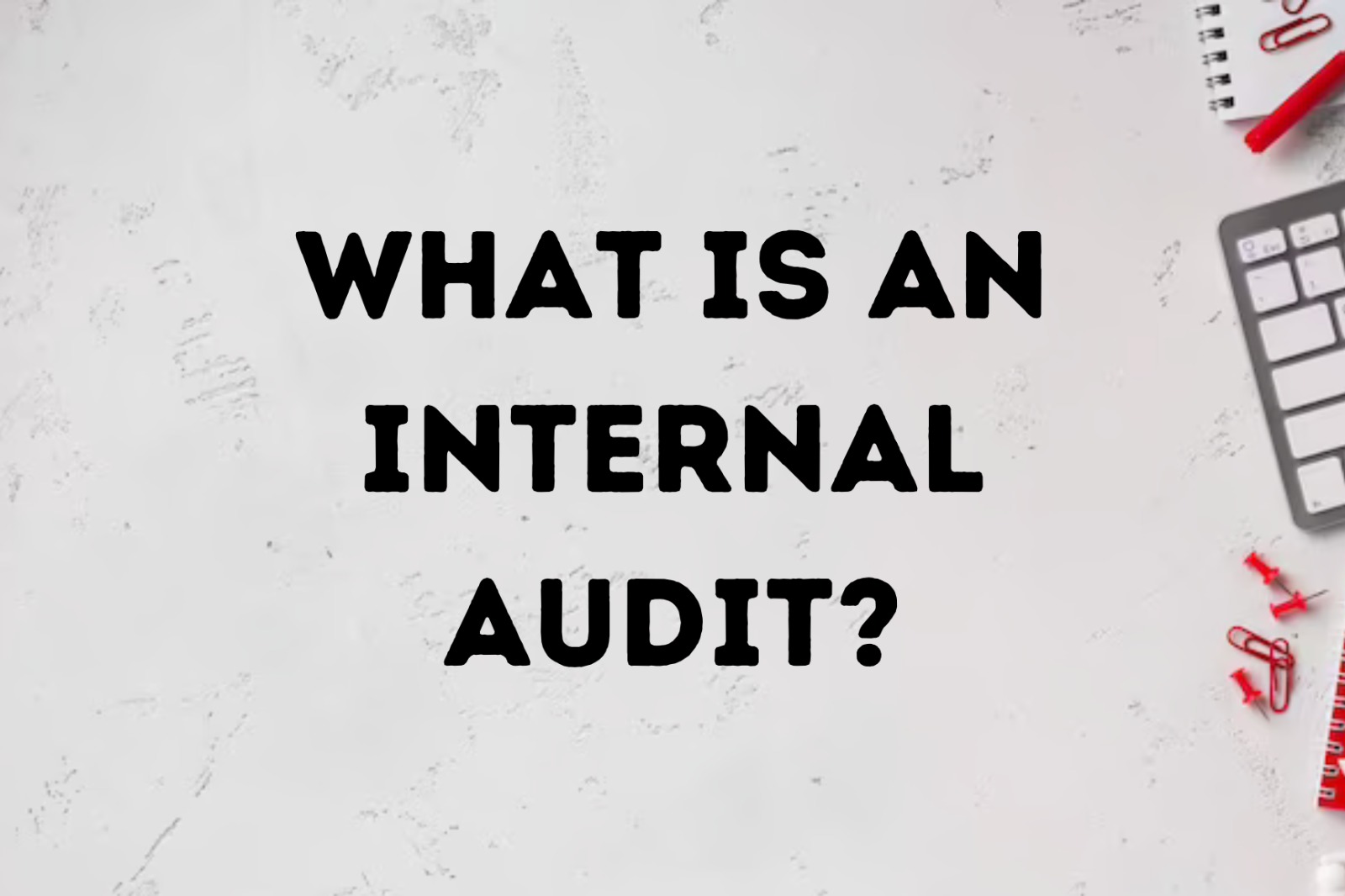 An organization's internal controls, including its corporate governance and accounting procedures, are assessed via internal audits. These audits support fast and accurate financial reporting and data collection while assuring legal and regulatory compliance. By spotting issues and fixing flaws before they are found in an external audit, internal audits give management the resources they need to achieve operational efficiency.
Understanding Internal Audits.
Internal audits are essential to the operations and corporate governance of a corporation. Internal audits offer some risk management and act as a defence against potential fraud, waste, and abuse in addition to making sure a business is following rules and laws. The findings of internal audits include management recommendations for changes to existing processes that are not working as intended. These processes may include supply-chain management and information technology systems. Internal audits might happen every day, every week, every month, or every year. Audits may be performed more regularly in some departments than in others. A manufacturing operation, for instance, might undergo daily quality control audits, but the human resources division might only undergo annual audits.
What Are the Five C's of Internal Audit?
Reports on internal audits frequently include criteria, conditions, causes, consequences, and corrective actions. In these five sections, it is explained why the audit was conducted, what led to the reason for the audit, how the audit will be conducted, what the auditor hopes to accomplish, and what actions will be taken when the audit results are revealed.What are the types of Internal Audit?
What is Internal Audit?

Internal audit is responsible for independently confirming the efficiency of an organization's risk management, governance, and internal control systems.
What are the Types of Internal Audit?
Compliance Audit
A business can have to abide by regional laws, compliance requirements, governmental rules, outside policies, or other limitations. A business may ask an internal audit committee to investigate, gather pertinent data, and offer an overall assessment of the compliance needed in order to show conformity with these rules.
Environmental Audit
Some businesses examine their environmental impact as they grow more environmentally conscious overall. This leads to an internal audit examining how a business acquires raw materials securely, reduces greenhouse gas emissions during production, uses eco-friendly distribution techniques, and uses less energy. Internal environmental audits may be conducted by businesses utilising triple bottom line reporting as part of annual reporting.
Internal Financial Audit
Public firms must carry out specific degrees of external financial auditing when a totally impartial third party renders an opinion on the company's financial records. In order to prepare for an external audit, businesses could choose to dig deeper into audit findings or conduct an internal financial audit. Internal and external auditors may perform many of the same tests; but, for financial audits, independence is what distinguishes the two types of audits.
Performance Audit
An internal audit with a performance focus is more concerned with the outcome than the processes. The business will probably have established performance benchmarks or metrics that could be connected to bonuses or other incentives. An internal auditor, therefore, evaluates the success of an objective that might not be readily quantified.
The internal auditor will be entrusted with examining how the company's spending habits have evolved since this aim was established, irrespective of any purchasing process. For instance, a corporation may have wished to have increased its use of varied suppliers.
IT/technology audit
Various goals may be set for an IT audit. A company complaint, external litigation, or a desire to improve efficiency may have prompted the internal audit. A technology-focused internal audit examines the systems' controls, hardware, software, security, documentation, and backup and recovery procedures. The objective is probably to evaluate generic IT processing and accuracy skills.